A lot of people sell cars for a lot of different reasons, you could decide to sell your car in Dubai because you need some quick and urgent cash, or maybe because you want to change it among a lot of other reasons. However, the bottom line remains that you want to sell your car in Dubai. To sell car, Dubai offers quite a unique opportunity due to the fact that there are a lot of prospective buyers. This could also become quite a hassle because it is a deal that involves selling. This is the sole reason why Expertcarbuyers is here to help you dispose off the challenges in selling your car successfully and profitably in Dubai.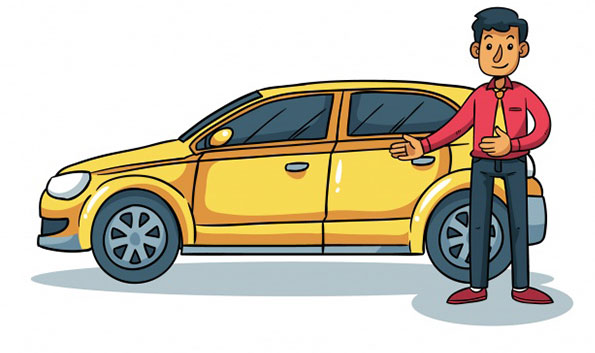 Sell my car in Sharjah


Selling your car in Sharjah always comes with a price, and the golden price are the challenges and hassle faced during the process. Initially, we generally think that before you go ahead with selling your car in Sharjah, you need to ensure that it is in prime condition in order to get a great deal. But as smart as this is, it is also untrue because with us, you can be rest assured that you are receiving the best competitive deal even for your car in its present shape. As well as the belief "The smallest factors can serve to devalue a car which is why you need to make the car appear very attractive. You could, by giving it a through service and having it thoroughly cleaned and through and through before you sell car in Dubai." You do not have to be concerned about the little dents on the body of your car and that car seat with a little tear. All you have to do is get involved with the right group. Expertcarbuyers will buy your car in whatever shape and ensure that you are paid the best competitive price in Sharjah.
After doing this, the next step is to actually sell it and here are some steps that you need to take:


This might sound really easy but the fact remains that you wouldn't get a good buyer out of thin air. This implies that you would need to put up some notices or ads in order to attract buyers to buy your car. Some options include putting up your car on some websites and listing it for sale, use of notice boards that are very much frequented, and even in newspapers and magazines. Paying a visit to the Ras Al Khor used car market gives a higher probability for getting a buyer easily, similarly, you could visit showrooms as well. Oh! Do you realise how much of stress you would go through with the aforementioned processes? We bring ease and fast dealings.


Cancelling Your Insurance
This step only comes after you have gotten a buyer who is really interested in purchasing your car. A serious buyer would be ready to pay for the car in full or at least drop a substantial amount to show that he is actually interested. After receiving this payment, you would need to transfer ownership, therefore, you would need to cancel your insurance policy with your insurance company. In case you still have some valid insurance months, you can easily get a refund. But who has the time of going through these stress nowadays? Absolutely no one! We will handle all the works and keep the deal as fast as possible.


After you have cancelled the insurance following the fact that you sold your car in Dubai, you would have to completely transfer ownership of the motor vehicle to the buyer. In order to do this you would need to test the car in any RTA authorised test centres, that is if your car is due for renewal. After doing this, you would need to complete a transfer form that acknowledges the fact that you are transferring ownership. To do this, you might need to provide certain documents such as identification and registration documents (Mulkia). Stress over stress! We offer absolutely a brier process while handling all paper works, etc. Selling your car is easy with us.